Need a hug!
RAVI feels like a hug wrapped up in a blanket.
RAVI compact & portable weighted blankets.
RAVI are compact and portable weighted blankets that you can take anywhere.  Originally designed for yoga practice, RAVI has quickly become a welcome household prop.
Made with care in South Carolina, USA
Kids + Special needs Size Guide
 See our kids page for more information on picking the right size and weight.
Picking the perfect size for adults
3 sizes and weights

Yoga RAVI
8.5lbs
Square Shape
Yoga RAVI is the original design and the most versatile of all of the designs.
Best for Yoga Practice
Sitting for Calming | Meditation
Therapy Sessions | Spa 
Travel Weighted Blanket for Sleeping
Calm RAVI
7.5lbs
Rectangle Shape
Calm RAVI was designed for sitting.
Sitting for Calming 
Sitting for Meditation
Therapy Sessions
Calming during Medical Treatments
Spa Treatment
Kids + Special needs Size Guide
 See our kids page for more information on picking the right size and weight.
Picking the Perfect Size for Adults

YOGA SIZE
8.5 lbs | square shape
Yoga Practice
Sitting for calming|meditation
Therapy Sessions & Spa Treatments
Travel Weighted Blanket
CALM SIZE
7.5 lbs | rectangle shape
Sitting for calming
Sitting for meditation
Therapy Sessions
Medical Treatments
Spa Treatments
HUG SIZE
4.5 lbs | Small Rectangle Shape
Small children
Seniors
Individuals that are sensitive to weight
Therapy sessions
ORDER SINGLE RAVI OR SAVE WITH OUR MIXED BUNDLES
Always Free shipping with USPS Priority Mail (US/48)
RAVI blog
Instruction on RAVI Yoga poses, Using weighted blankets with kids and for for comforting.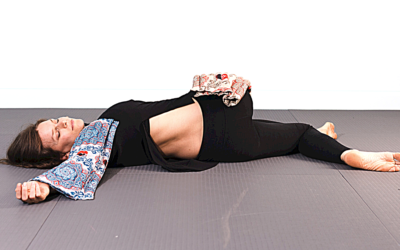 RAVI helps you deepen into your twist by using Anchor and Torque Twists benefit the body in so many ways.  Stretching the fascia and the connective tissue of the spine and torso.  Compress and massage the organs helps rinse fresh fluids into the tissues. Reclining...
Weighted Blankets put pressure on the body. Deep pressure stimulates the parasympathetic nervous system which helps regulate and optimize the body function for day to day tasks.  It is also known as the Rest and Digest or the Feed and Breed system. The sensation of the weighted blanket is like a hug.  Comforting and calming.  RAVI is a Hug wrapped up in a blanket.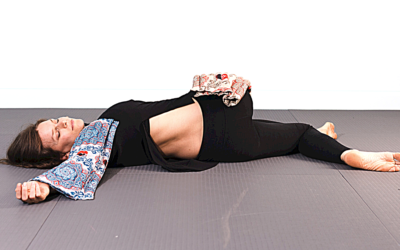 RAVI Weighted Blankets Assists in your reclined twist to allow you to add relaxation into the shape.  The reclined twist accesses gravity to help hold the shape, which means that you can relax muscle.  The more you are able to relax the deeper the stretch moves into the  center of the body.