RAVI Restore
RAVI compact weighted blankets are a natural fit for Restorative Yoga.  The weight stimulates the nervous system into rest & digest mode.
Calms the Senses
Accentuates Restorative Shapes
Stimulates Relaxation of the Mind
 RAVI Yin
RAVI weight can be placed as anchor and to increase torque to increase flexibility and stretch deeper into the joints, fascia, tendons and bones
Anchor for a deeper stretch
Add Weighted Torque
Place your own Assist
RAVI Strong
RAVI adds ~8. lbs of resistance to help build stamina and strength
Heavy Vinyasa Flow
Stabalize balance and standing postures
Add weight to nurture & strengthen
Shift your Center of Gravity
RAVI Mind
Bring your awareness into the present moment to begin your Meditation Practice with grounding.
Strategic placement for Pranayama
Settles the body for sitting
Quiets the sensory systems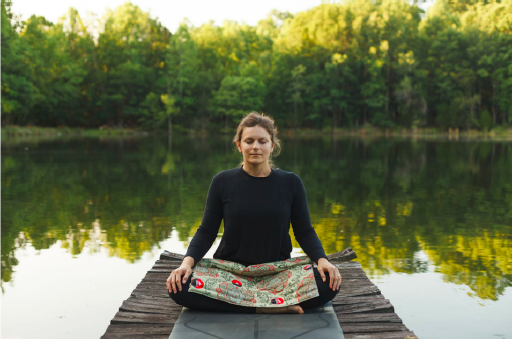 RAVI Assist
Thai Yoga Massage   *   Partner Yoga
yoga teachers are raving about ravi