Lori's Origin Story
So many people ask us how Ravi came to be. Here are some of the twists and turns that brought us to where we are today!
Finding Yoga, Finding Calm
Lori was a gymnast as a child.  Gymnastics was an intense training that makes you feel light and strong and teaches you the art of practice.  Lori found yoga as an adult and not only was the yoga practice reminiscent of the gymnastic practice, she also found that it was calming, empowering and gave her a way to stay connected to her aging body. She fell in love with the practice and decided to dive deeper and take a teacher training with Stephanie Keach and her amazing staff of trainers at Asheville Yoga Center. 
The Quilter and the Weighted Blanket
Lori's mother is a quilter and told her she was making a weighted blanket for a family member, whose son had been diagnosed with autism. They were searching for ways to nurture him beyond diet and medical supplements.
Because children with autism often experience a sensory imbalance, she found research that offered weighted blankets can help provide comfort and a frame of reference. If you're not sensing your physical body, then it's hard to be comfortable emotionally: the weighted blanket is intended to provide the physical sensation of comfort and stability.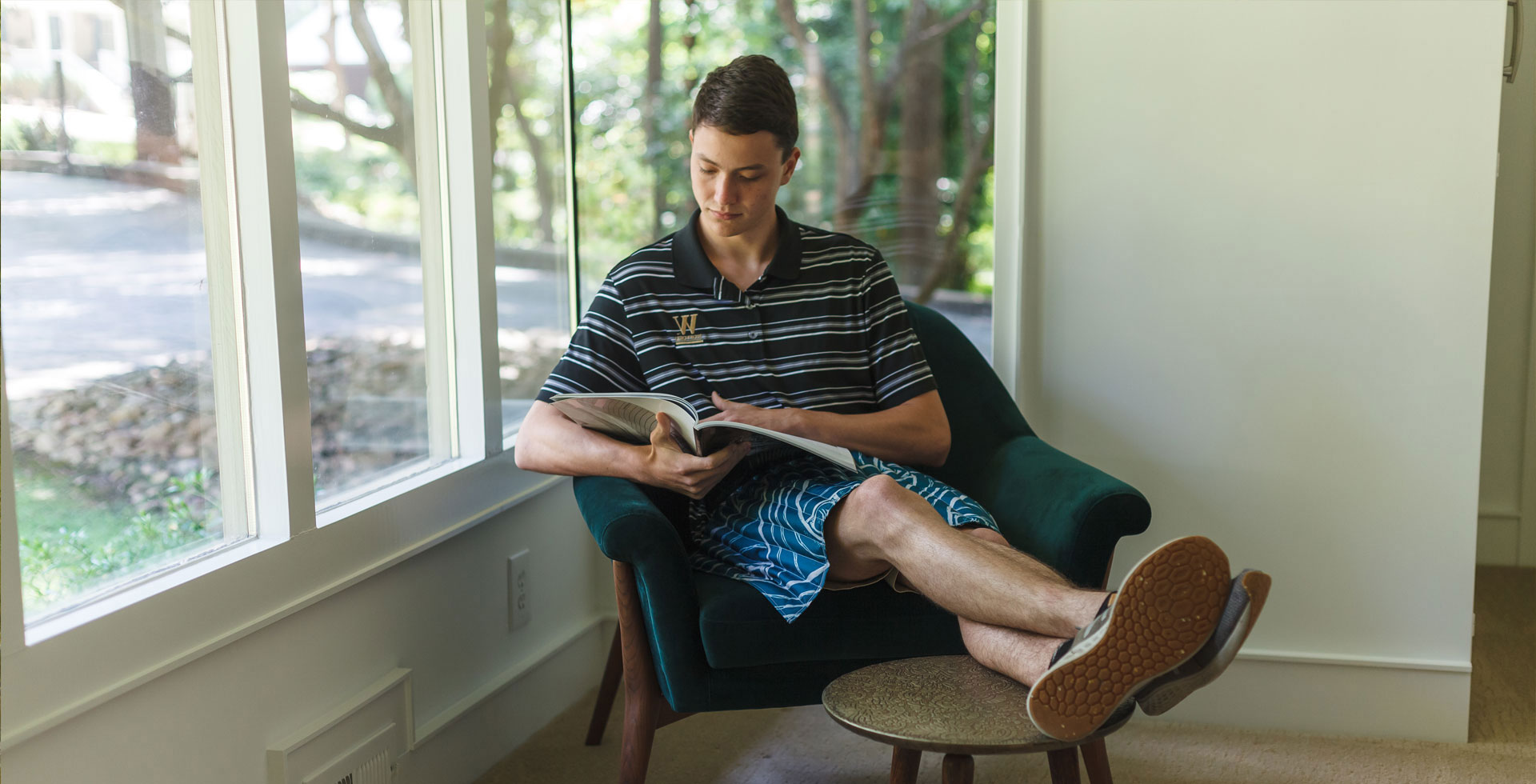 The Prototype
The original blanket made by Lori's mother was child-sized, sewn together in squares and filled with plastic beads. It weighed in at around 10lbs and was a great fit for a child. Lori imagined that the comfort would translate well into the yoga practice and decided to make a yoga sized weighted blanket. The design you see today is pretty much the same as the original prototype- a compact weighted blanket sewn into tubes instead of squares.
The Birth of Ravi
Lori went on to open a yoga studio and made a set of her yoga-sized weighted blankets to use in her classes. She named the creation RAVI from the word g-RAVI-ty . The RAVI practice evolved over the years and her students and the other yoga teachers were always asking for more. Requests were coming in for her to offer RAVI for sale so she made more RAVI for her students to purchase and take home with them.
Kids, Veterans, and Meditation
It didn't take long for us to realize that the calming benefits of the Ravi reached much further than the Yoga studio. We noticed how kids use the Ravi as a calming device while napping or just sitting with mom reading a story. Our friends in the veteran community have reaped the benefits of the weighted blanket for PTSD and as a way to restore a general sense of calm. Most recently, we have created a Ravi for meditation and one for students to use while studying (or not studying!).
Festivals and Workshops
The practice continued to evolve until Lori and her family found themselves at a crossroads. The benefits were plentiful and the practice had taken on it's own shape. The family made the decision to take to the road and spread the practice through Yoga festivals and Workshops hosted through yoga studios. "It's been an amazing ride so far! We get to introduce RAVI to people in person and let them experience RAVI for themselves!"
MyRaviLife – A Return to Presence
We live in a world that bombards our senses. The sensory overload comes from external things like phones, televisions, and daily interactions. Often, we tend to neglect our internal lives for the sake of external stimulus, whether we do it consciously or simply by habit.
The MyRaviLife is about a journey back to your true self. A reconnecting with your internal space. RAVI can help you shift the focus back inside, whether that be in your yoga practice, a meditation, sitting on your couch, or working at your desk.
PATENT PENDING